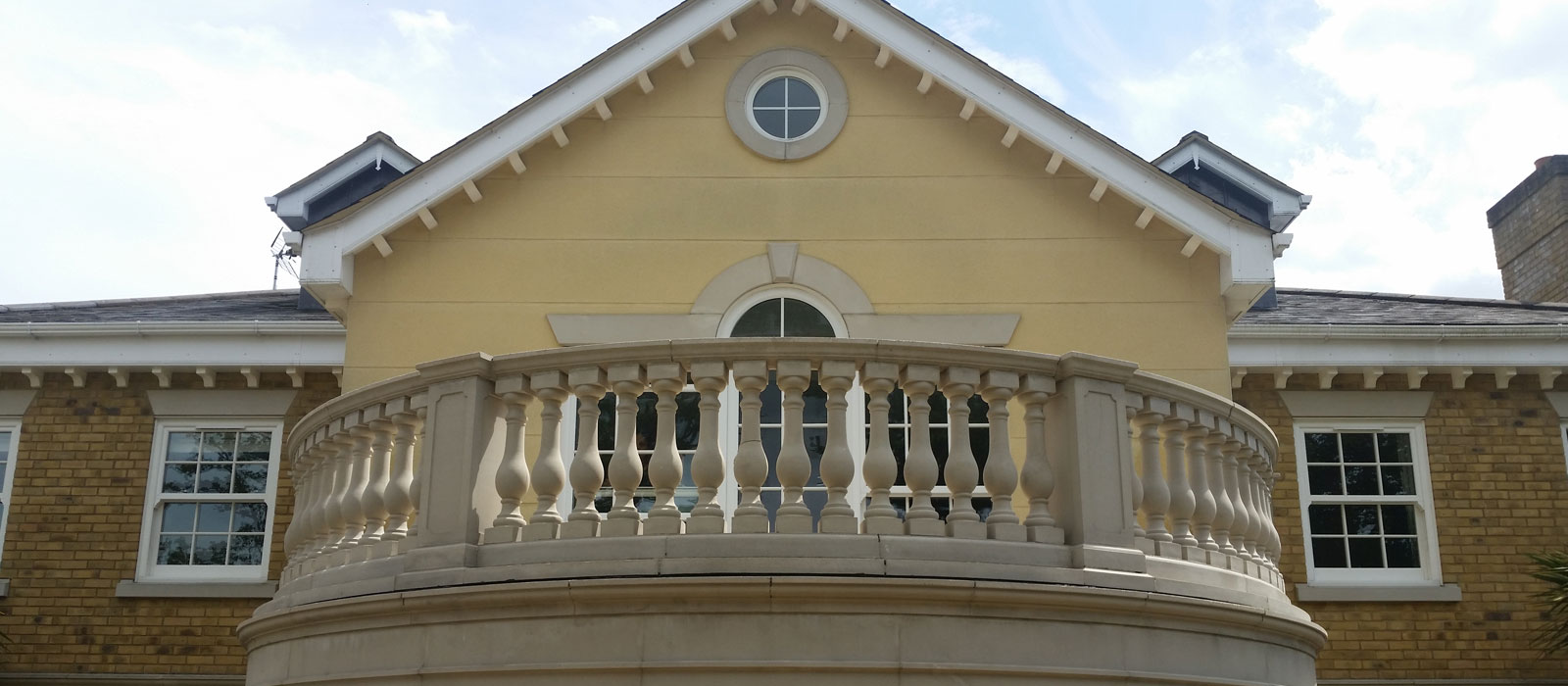 Balustrade & Stone Cleaning Including Monuments & Masonry Cleaning.
At HPS we strive to 'be the best' at what we do. This is why have invested, and continue to invest in the latest professional pressure washing, steam cleaning and Softwashing equipment on the market so as to leave every job looking its very best. Often this type of soft stone can be very hard to clean but always produces amazing results with quite possibly the best before and after photos by the end of the day.
We clean all kinds of hard and soft stone whether it be walling, balustrades, stone window sills, stone gutters, coping stones, statues, monuments, memorials or garden ornaments. We can clean off all dirt, moss and the dreaded black spots that are seemingly impossible to remove with an ordinary pressure washer.
Our stone and masonry cleaning services include:
Balustrade
Coping stones
Statues
Ornaments
Memorials
Stone Window Sills
Stone Gutters
Exterior Walling
Often, these surfaces are made from a very soft stone and so require a different means of cleaning to what your average paving would do. Using high pressure can damage the surface and break the edges. To properly clean soft stone balustrade and ornaments requires the use of low pressure cleaning or 'Softwashing' with the application of specific cleaning chemicals or detergents. Or steam cleaning can also serve as another method.
Cleaning these types of surfaces can be a bit of an art form but we have many tools, products and experience at our disposal for such tasks that your average pressure washing company just wouldn't have. We guarantee great results every time without fail. Never have we had an unhappy customer.
We can also clean high level stone work whether it be stone window sills, balconies, high walls or stone gutters. Depending on the height and access we may be able to clean them from the ground using telescopic lances or ladders. For very high level work we can arrange the necessary access equipment. If you are unsure about anything then please just give us a call and we can advise on the best way to go about things.
We realise that our commercial clients will have different requirements to those of our residential clients. We can be flexible and will try to work around your needs. We regularly work out of hours i.e evenings, nights and weekends if working throughout the daytime is not practical. Just tell us your requirements and we'll do our best to accommodate you. We can also provide risk assessments, method statements and DBS checks for those who require it.
We really will leave every job looking its very best! We have never had an un-impressed customer but don't just take our word for it. Please take the time to view some photos and videos of our previous work on our Facebook and Checkatrade pages.
We are fully trained and insured with both Public Liability and Employers liability cover up to the value of £10,000,000